War, Peace and Military Chaplaincy: Lessons Learned from Ukraine
Interview with Ukrainian Theologian dr. Roman Zaviyskyy
Samenvatting
Roman Zaviyskyy is a philosopher and theologian and president of the Ukrainian branch of the European Society of Catholic Theology. In June, he spent two weeks in the Netherlands at the invitation of Tilburg School of Catholic Theology to get in touch with colleagues and to conduct research into Catholic thinking about peace and war (supported by the Ladies of Bethany Research Fellowship, established by the Tilburg University Fund). In this interview, I asked him to reflect on the position and tasks of military chaplains in Ukraine, his wartime experiences, questions about peace and war, and Catholic responses to the war.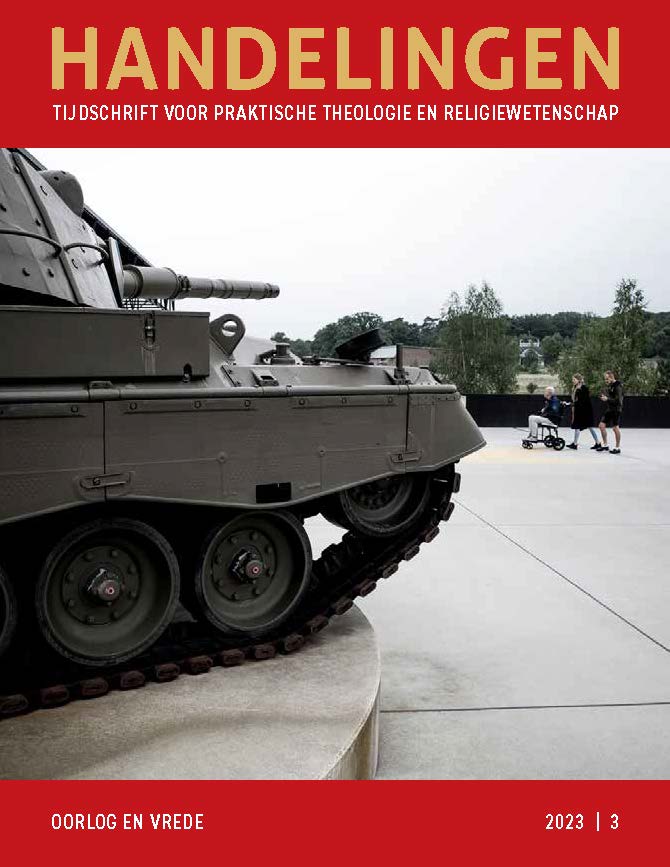 Downloads
Citeerhulp
Vos, P. (2023). War, Peace and Military Chaplaincy: Lessons Learned from Ukraine: Interview with Ukrainian Theologian dr. Roman Zaviyskyy. Handelingen: Tijdschrift Voor Praktische Theologie En Religiewetenschap, 50(3), 60–71. https://doi.org/10.54195/handelingen.18003
Licentie
Dit werk wordt verdeeld onder een Naamsvermelding 4.0 Internationaal licentie.